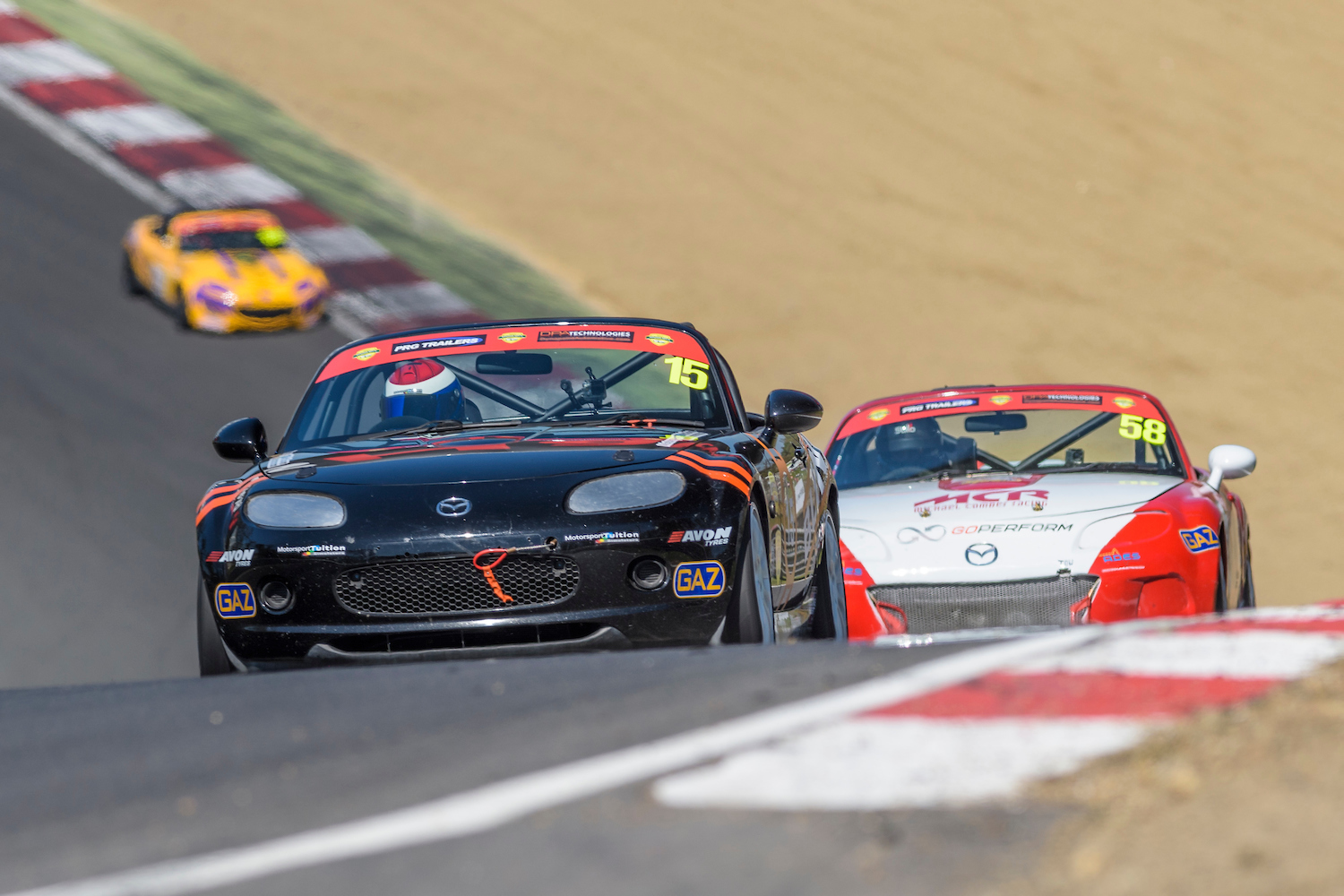 Loved it!
The fact is I knew I was getting rusty behind the wheel. That is not good for me or clients. I was also aware people were forgetting what I was capable of, after all I've never had a budget to race a full season in my own right despite running in the top 3 of almost everything I've ever raced.
With this in mind I decided to enter in the most competitive championship I possibly could in 2017. A quick chat with Richard Breland at Blink Motorsport and a deal was done for the BRSCC MX5 Supercup.
The first time I had ever driven a Supercup car was 2 weeks before the first raceon an very busy track day so impossible to get times. The cars are an unusal combination of soft feeling, high grip, low power but huge fun.
My attitude for Brands was learn. With something like 10 champions on the grid several of them from MX5's plus another 5 or 6 MX5 MK3 race winners, it was always going to be tough but ultimately it was better than expected.
With 41 cars entered the first 26 were covered by .9 of a second. I qualified a disapionting 24th mainly due to an error of experience on my part. Race 1 would have been much better but I was duffed up at Graham Hill on lap 2 and dropped to 26th but recovered to 17th. Race 2 things got more serious with some of the top guys having dropped back in race 1 so I finished 16th. In race 3 I made it upto 12th untill a big moment into Clearways allowed 2 cars back through. I finished 14th and part of the lead chain.
On the face of it doesnt sound great after all I've been in motorsport for 28 years but the competition is as tough as it gets and crucially allot more familliar with the cars than I was. So in effect I did pretty good.
Looking at the experience gains both in my approach and the cars set up, the next races are looking very strong.