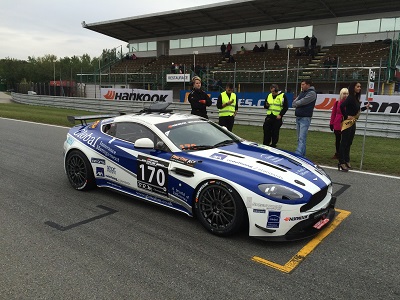 2015 24h Series with Hancook Tyres Teams and Drivers Champions with Speedworks Motorsport
After a long season of 24 and 12 hour races at Dubai, Mugello, Zandvoort, Paul Ricard, Barcelona and Brno, Speedworks Motorsport 2 finally won both the teams and drivers Championship. Racing an Aston Martin V8 Vantage GT4 with John Gilbert and Devon Modell the season has seen some high's and lows but we came out on top in the end.
My role was to manage the team at each of the events although I missed Dubai for personal reasons. Speedworks Motorsport endurance team is predominantly made up of leading crew from my past highly successful Britcar endurance racing teams so I never had to doubt we would always do our best to keep the car running.
The 24h Series organisers, Creventic do an exemplary job in delivering the races so running a car within it was always a pleasure. My duties included everything from schedules, fuel strategies, driver orders to working out what we needed to do to get the results in real time during the race.
2015 24h Series with Kumho Tyres SP3 Class Team and Drivers Champions with Speedworks Motorsport