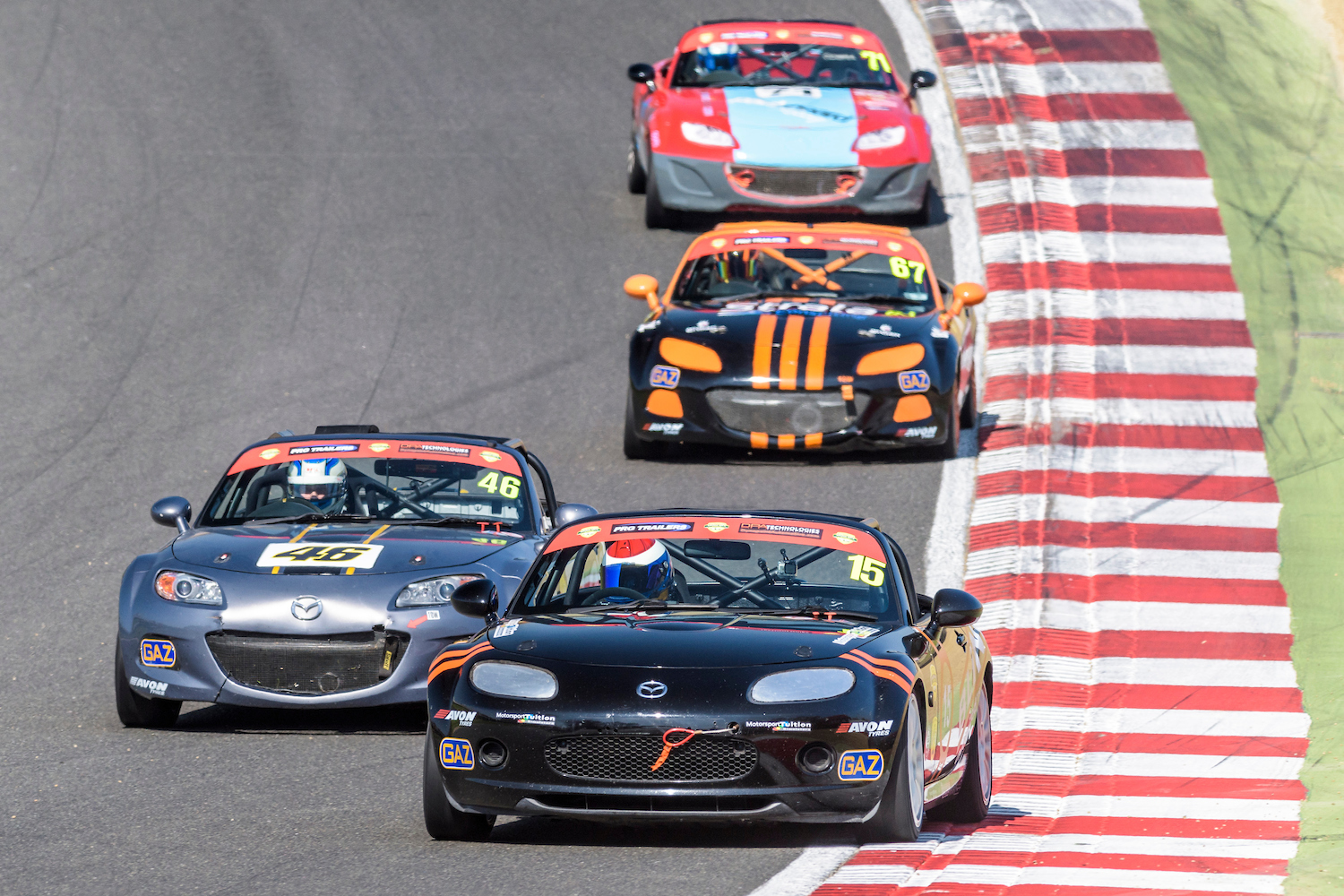 Withdrawing from the season.
Whilst there is no denying I loved racing in the MX5 Supercup with Blink Motorsport at Brands Hatch, the sad fact is the car is not competitive and the championship is far to competitive to dip in and out of unless one has a very good car or the money to make it good.
I cannot afford to go racing in my own right so when it is right to invest into a race programe it must be a competitive package and neither myself nor the team can invest sufficiently into this car to find out why it is slow.
One make racing using ex road cars has always been a marginaly hit and miss process, some cars will never be fast and some just are. The car was driven by lots of quick drivers including multiple race winner Rob Boston and all came to the conclusion it cannot deliver.
It had a reasonable run on the Silverstone National circuit but as we know from decades of experience, Silverstone National in a one make series is no judge of any car just a set of aligned circumstances.
So as much as I dislike pulling the plug before I proved what we could do together I felt with our limited resources it was best to withdraw.